Well, I fully expected to be writing this article about Syracuse's newly minted Bowl eligibility ... but that's alright. They still have 3 chances to do it, and all 3 games are definitely winnable. So when they inevitably reach bowl eligibilty (knock on wood) who/where will they be playing?
There are a few obvious choices:
1.
Pinstripe Bowl
- Maybe the most obvious of the bunch, and the most sensible. The game is played at Yankee Stadium and Syracuse has a large following in the NYC area. Not only that but the alignment of Big East/Big 12 presents some VERY interesting match-ups. The way it stacks up now, Syracuse would potentially be playing Kansas St. But all it takes is one bounce of the ball and they could end up playing somebody like Oklahoma, Texas, Missouri, etc. It's far fetched but stranger things have happened. Something to keep in mind as well, Notre Dame serves as the back-up team for the Big 12 in this bowl game so we could have a Syracuse/Notre Dame match-up in NYC. But don't count on it because it doesn't look like Notre Dame is going to get to bowl eligibility this year with 3 games remaining against: Utah, Army, and AT USC.
2.
Champs Sports Bowl
- My favorite choice, (only because I currently live near Orlando) but maybe the least likely. Not only would Syracuse have to finish in 2nd place in the Big East but they would have to get the invite as well. The CSB committee would probably be a lot more likely to select a Big East team which travels a bit better (WVU) or a team that's local (USF). But there are quite a few Syracuse area transplants down here in Florida so it's not out of the realm of possibility that they could get an invite. If so they would be matched up against a team from the ACC, more than likely NC State, UNC, or Miami. Which would also make for a great game.
3.
Meineke Car Care Bowl
- The odds of this one happening are pretty slim in my opinion but for the sake of debate, I'm including it. While it's not unlikely that Syracuse could finish in 3rd in the Big East (which is what aligns with this bowl game) I doubt they would get invited to this game being as it's held in North Carolina. But in the event that they do they would without a shadow of a doubt be playing NC State or UNC; which would essentially be a home game for either of those teams. I'm not a huge fan of this, but a bowl game is a bowl game, and that's something we haven't experience in quite some time. So anything is better than nothing I guess.
4.
Papajohns.com Bowl
- Maybe the strangest bowl game name ever. I don't understand why it can't just be the Papa John's Bowl, but whatever I guess. This is also the least likely to happen in my opinion. The game is in Alabama, where there is a grand total of 0 Syracuse fans and it aligns with the 5th place finisher in the Big East. We'll be far more likely to see a team like West Virginia in that game I think.
5.
St. Petersburg Bowl
- Also another long shot in my opinion, but definitely more likely than the Papajohns.com supreme meats bowl. As I said before, there are a lot of Syracuse transplants in the state of Florida. But this game aligns with the 6th place team in the Big East, which doesn't mean Syracuse couldn't still play in the bowl, but I have to believe we are FAR more likely to see USF in this game considering St. Petersburg is right next to Tampa/USF.
6.
Liberty Bowl
- There's an outside shot that Syracuse could also play in the Liberty Bowl vs. the #1 team in Conference USA. The game is held in Memphis, TN and would more than likely feature UCF. This would honestly be a pretty good matchup for Syracuse but this is a provisional alignment and it's unlikely that Syracuse would even be invited to this game as it looks like the SEC will have no problem getting 8 teams bowl eligible.
Personally, I'm pulling for the Champs Sports Bowl just because I want to go to the game haha. But I wouldn't mind seeing us in the Pinstripe Bowl either. Would more than likely present us with a "home field advantage" against a pretty good team. Thoughts? Opinions? Where would YOU like to see the Cuse play? Assuming we become bowl eligible of course!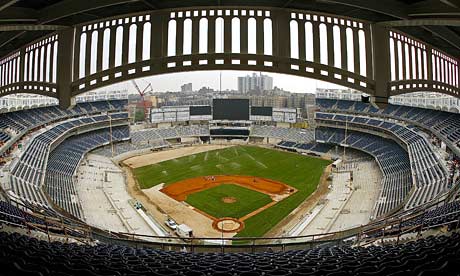 New York's College Team.