First thought: I need a beer, or ten.
Good news today, the Sabres woke up and beat someone. The won 4-1 tonight in Atlanta, a team who historically we either do one of two things: lose to them, or beat them 8 - 0. It was a good win for the boys tonight. Vanek scored,
Ennis got one, Myers got one.. and Cody McCormick? Yes, Cody McCormick is now tied for 2nd on the team with 2 goals on the season. It was a stroll in the park for Miller, who didn't see a shot until almost 15 minutes into the game. Now the challenge is to string a couple of these performances in a row.. like 10 or so, because 2-4-1 through 7 games isn't really that good.
Second Thought: The virtual Tom Brady is just as annoying as his real life counterpart.
I seriously think it is physically and emotionally impossible to hate something as much as I hate Tom Brady, Bill Belichick, and the entire New England Patriots organization (Teddy Bruschi is one of the most bias people on SportsCenter today. I hate him about as much as I hate Brady.). Let's just say I'm not applying for any jobs with the Patriots or New England Revolution anytime soon, or ever for that matter. Now, I know that ShoeBox hates the Jets and their fans, and believe me, I do too. But the Patriots take the cake. It's probably because they just destroy the Bills every time they play them.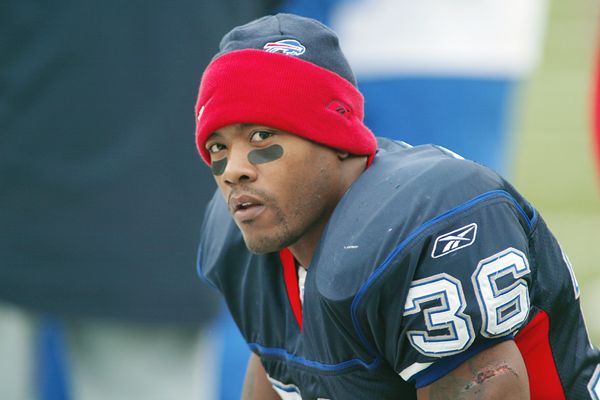 Or I haven't seen the Bills beat the Patriots since I was 14 years old. My bet is it's one of those reasons. I even hate the Patriots on Madden. I played them tonight, and I literally did everything I possibly could to hit Tom Brady as much as possible. It's bad when you reach the point where you try everything possible to injure a person's image on a video game, right?
Third Thought: HALLELUJAH MARK SCHLERETH!
Can I get an AMEN?!!?

In my opinion, hits the nail on the head. Chances ESPN had any idea he was going to go off like this? 0%? Jabs at soccer, use of an iPad, calling for two hand touch football on Sundays, and my favorite part, jabs at the Patriots. He used the full bag of tricks for this one. I wonder if Apple will use this clip for there next commercial? National Hypocrite League? Everything he said is completely true. The only hit that should've been fined was the Meriweather hit. The others were all football plays. Every single one of them. NFL, let's be honest here, you have more than proved your point about making your players become more accountable for their actions (see Vick, Michael; Roethlisberger, Ben), this is just taking everything way too far. Let the players play, don't fine them for playing football the way it is supposed to be played.
Final Thought: This post would've been a lot funnier if I had those beers in me.