Thursday, November 11, 2010
Just because I can, without any reprocussions.
Nice shot Kovalsuck.
Monday, November 8, 2010
In wake of the first 14 games of the NHL season, I wanted to let you know why the Sabres will not win the Stanley Cup this year. No, this isn't because they are 3-9-2 through the first 14, it is because they are missing the one thing every Stanley Cup team has had over the past 8 years. A Captain. No, I'm not talking about a Craig Rivet, Stu Barnes or rotating the thing every month (which was the dumbest thing ever, but I knew why Ruff did it).
Look at the past 8 Stanley Cup Champions and their captains.
2010 - 'Hawks - Jonathan Toews
2009 - Pens - Sidney Crosby
2008 - Red Wings - Nick Lidstrom
2007 - Ducks - Scott Neidermayer
2006 - 'Canes - Rod Brind'amour
2005 - LOCKOUT
2004 - Lightning - Martin St. Louis
2003 - Devils - Scott Stevens
Now look at all the Captains, especially the last 4 years (2006 you can sub Drury/Briere because the Sabres would have won the Cup if 4 of the 6 defenseman didn't get hurt). What do they all have in common? They are the teams best player, they play the most minutes, they play the most minutes, they play all 3 phases of the game. They are the leader on the ice & off the ice.
That being said, Craig Rivet doesn't fit in all those categories. Hell, he even got stratched twice already this year. They aren't going to win when their "leader" is watching from a press box or getting beat time & time again by 3rd line players. You know that saying about good teams playing down to weaker opponents? I think the Sabres are "playing down" to their captain, thus the 3-9-2 record.
How to fix this? Trade Rivet and put the "C" on someone else.
Some of the canidates? Thomas Vanek, Derek Roy, or Jason Pominville. Those are the three on the team that most fit the citeria. Personally, I would go to Vanek or Roy. Pommers is my favorite Sabre and has been since he became a Sabre, but I think if you put the C on Vanek, he would flourish with it. He would feel important, have a purpose and he would go nuts. I'm saying 100 points. Roy would be the same way. Pommers will give you all he has every shift, every game. He's proved that over the last 5 plus years. Putting the C on Goose, Hecht, or Grier would get the team no where. While they are all deserving of it, it just doesn't work like that in the NHL. Name the last Stanley Cup winning team that had a average, 3rd line player as their captain, besides the 'Canes, they were a fluke.
Wanna fix the Sabres? Start with the letters.
Sunday, November 7, 2010
Well, I fully expected to be writing this article about Syracuse's newly minted Bowl eligibility ... but that's alright. They still have 3 chances to do it, and all 3 games are definitely winnable. So when they inevitably reach bowl eligibilty (knock on wood) who/where will they be playing?
There are a few obvious choices:
1.
Pinstripe Bowl
- Maybe the most obvious of the bunch, and the most sensible. The game is played at Yankee Stadium and Syracuse has a large following in the NYC area. Not only that but the alignment of Big East/Big 12 presents some VERY interesting match-ups. The way it stacks up now, Syracuse would potentially be playing Kansas St. But all it takes is one bounce of the ball and they could end up playing somebody like Oklahoma, Texas, Missouri, etc. It's far fetched but stranger things have happened. Something to keep in mind as well, Notre Dame serves as the back-up team for the Big 12 in this bowl game so we could have a Syracuse/Notre Dame match-up in NYC. But don't count on it because it doesn't look like Notre Dame is going to get to bowl eligibility this year with 3 games remaining against: Utah, Army, and AT USC.
2.
Champs Sports Bowl
- My favorite choice, (only because I currently live near Orlando) but maybe the least likely. Not only would Syracuse have to finish in 2nd place in the Big East but they would have to get the invite as well. The CSB committee would probably be a lot more likely to select a Big East team which travels a bit better (WVU) or a team that's local (USF). But there are quite a few Syracuse area transplants down here in Florida so it's not out of the realm of possibility that they could get an invite. If so they would be matched up against a team from the ACC, more than likely NC State, UNC, or Miami. Which would also make for a great game.
3.
Meineke Car Care Bowl
- The odds of this one happening are pretty slim in my opinion but for the sake of debate, I'm including it. While it's not unlikely that Syracuse could finish in 3rd in the Big East (which is what aligns with this bowl game) I doubt they would get invited to this game being as it's held in North Carolina. But in the event that they do they would without a shadow of a doubt be playing NC State or UNC; which would essentially be a home game for either of those teams. I'm not a huge fan of this, but a bowl game is a bowl game, and that's something we haven't experience in quite some time. So anything is better than nothing I guess.
4.
Papajohns.com Bowl
- Maybe the strangest bowl game name ever. I don't understand why it can't just be the Papa John's Bowl, but whatever I guess. This is also the least likely to happen in my opinion. The game is in Alabama, where there is a grand total of 0 Syracuse fans and it aligns with the 5th place finisher in the Big East. We'll be far more likely to see a team like West Virginia in that game I think.
5.
St. Petersburg Bowl
- Also another long shot in my opinion, but definitely more likely than the Papajohns.com supreme meats bowl. As I said before, there are a lot of Syracuse transplants in the state of Florida. But this game aligns with the 6th place team in the Big East, which doesn't mean Syracuse couldn't still play in the bowl, but I have to believe we are FAR more likely to see USF in this game considering St. Petersburg is right next to Tampa/USF.
6.
Liberty Bowl
- There's an outside shot that Syracuse could also play in the Liberty Bowl vs. the #1 team in Conference USA. The game is held in Memphis, TN and would more than likely feature UCF. This would honestly be a pretty good matchup for Syracuse but this is a provisional alignment and it's unlikely that Syracuse would even be invited to this game as it looks like the SEC will have no problem getting 8 teams bowl eligible.
Personally, I'm pulling for the Champs Sports Bowl just because I want to go to the game haha. But I wouldn't mind seeing us in the Pinstripe Bowl either. Would more than likely present us with a "home field advantage" against a pretty good team. Thoughts? Opinions? Where would YOU like to see the Cuse play? Assuming we become bowl eligible of course!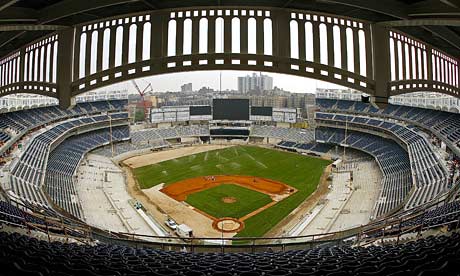 New York's College Team.